Chillmax Fridge Installation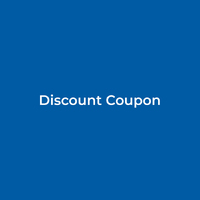 Positioning your fridge
Position the fridge in a well-ventilated area and away from sources of heat such as stoves, radiators, direct sunlight, etc.
Fridges located indoors will generally perform more efficiently due to the average lower temperatures.
The fridge can be located outdoors, but it is recommended that the unit is in a covered space and away from direct sunlight or other sources of heat. High temperatures can impede the performance of the fridge.
Exposure or contact with sun, rain, water, or heat sources should always be avoided.

Instructions

Remove the unit from the box, and throw away all unnecessary plastic, tape, and packaging materials.
Place the unit on a flat, secure surface. Make sure your space is clean and dry before you proceed with the installation.
Ensure the unit is not exposed to direct sunlight or any other sources of heat.
Gather all the tools and supplies you need, and keep them within reach.
The fridges require minimal ventilation, but they vent from the back. Therefore, a space of at least 20 mm is required around the entire unit (40 mm at the rear). Refer to the diagram below.
Use the adjustable leveling feet to make sure the unit is level.
It is highly recommended that you wait at least two (2) hours after installing the fridge before plugging it into the power source.