Toilet Seat Installation
---


MDF/ECO Soft-Close Toilet Seat Fitting
Contents A - Top and Bottom Fixing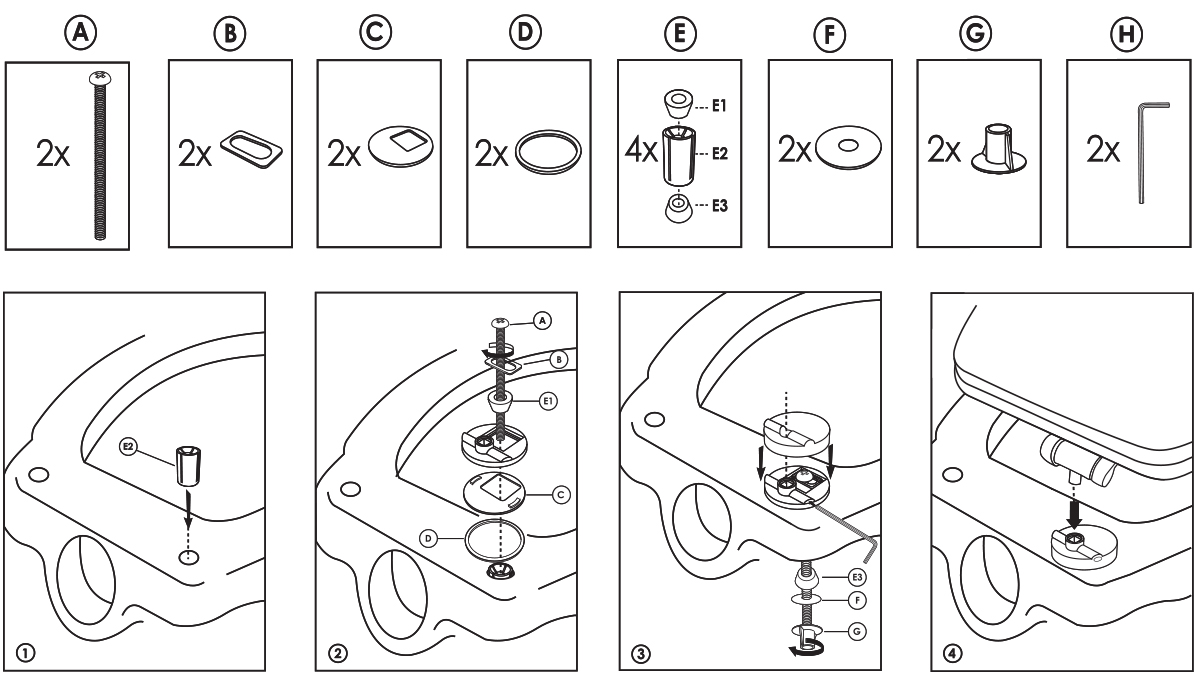 Contents B - Top Fixing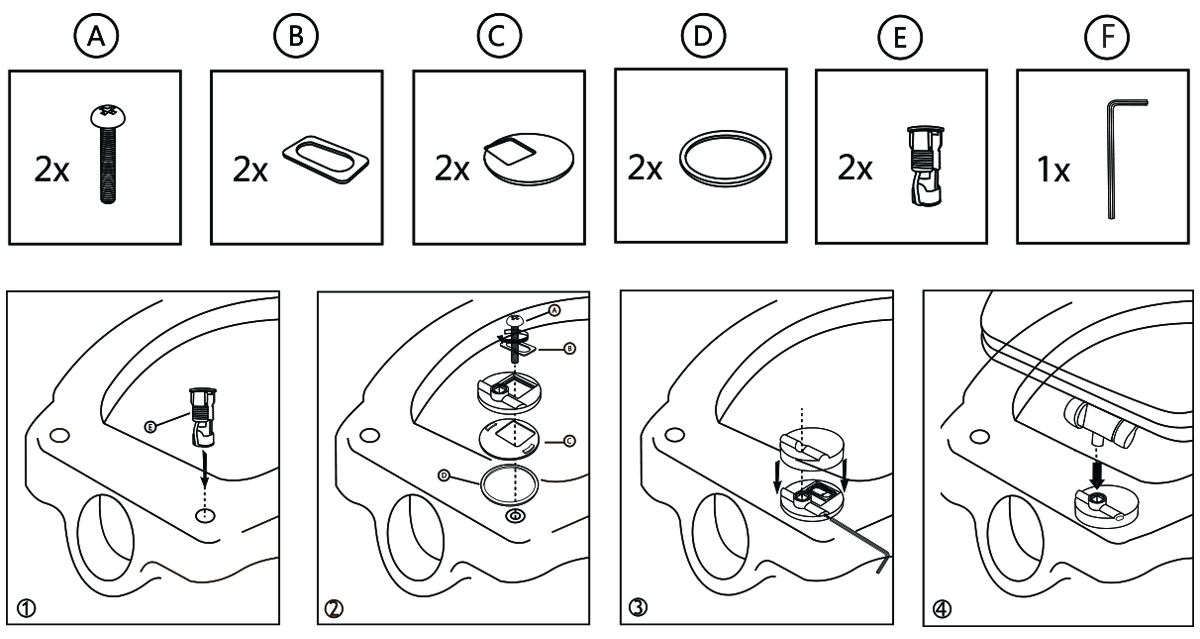 Fitting Instructions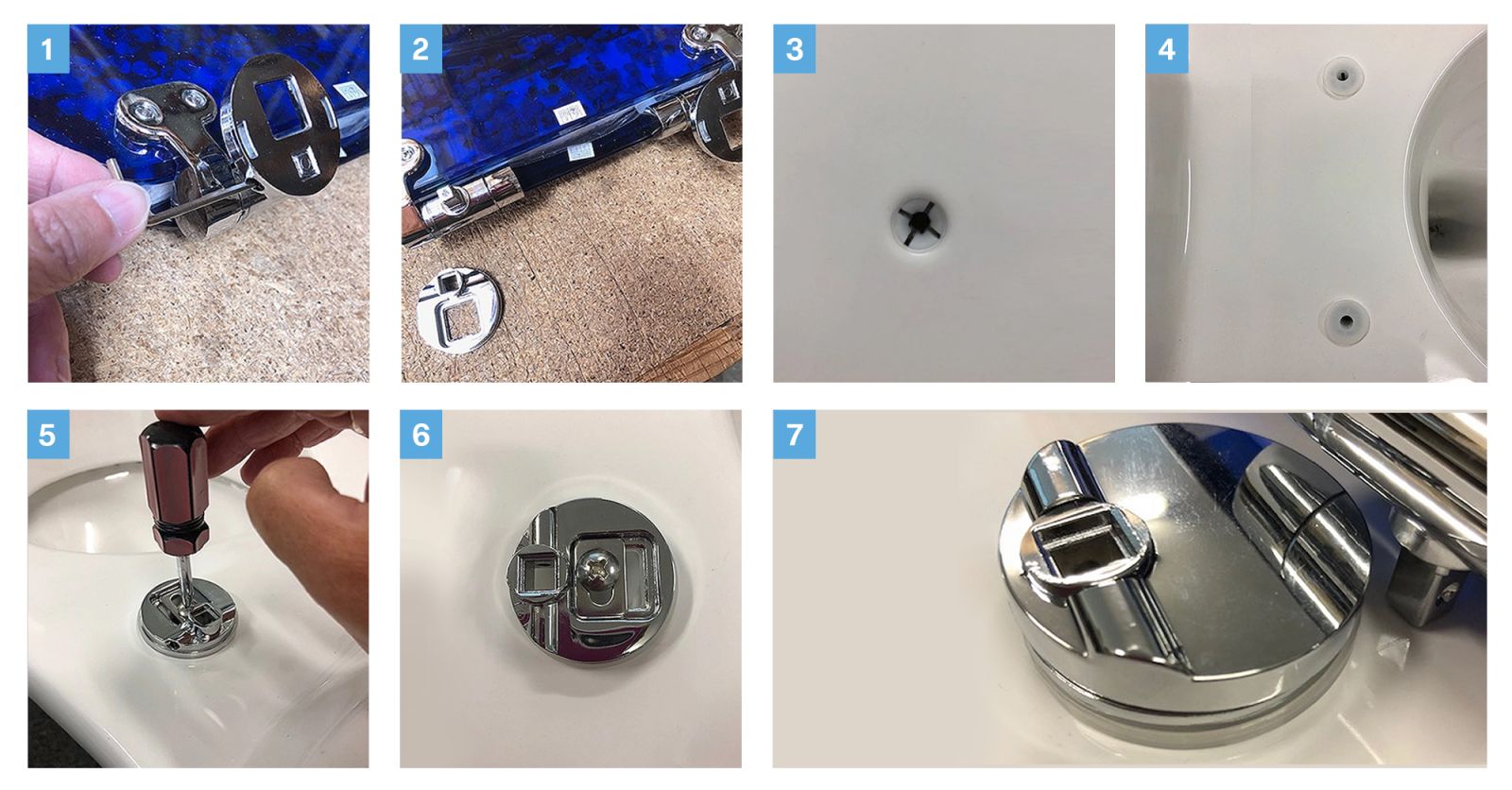 Image 1-2: You will need to use the L key to undo the disc from the hinge, place the seat on a table or bench. Place the L key in the side of the disc where the grub screws are located and turn once or twice, just enough for the discs to be pulled away. Do not completely undo and remove grub screws, as they are small and can be easily lost.
Image 3-4: The (E) white plugs need to push into your toilet fixing holes. You will have 3 different sizes to use.
Image 5-6: Place the (C &D) large clear washer and large clear ring onto the bottom of the disc, place this over the fixing holes. If using Plugs from Contents A- Place (B) small silver squares into the Fixing rod, then add part E1, thread the rod into the fixing hole. You can move the discs forward/back, side to side approx. 20mm to fit. From underneath place part E3, F, and G onto the Rod. Screw part G up tight. (hold the rod from the top with a screwdriver while you tighten the nuts underneath, this is to stop the rod from turning).
If using Plugs from Contents B, Place (B) small silver squares into the Fixing rod and screw rod down tight into the fixing hole. Use part G from Contents A to tighten Rod from underneath
Image 7: Once all secure and tight, place the silver caps back over the discs and tighten the grub screws with the L key.
Push your seat back into the fixed discs, your seat is now ready for use
Soft Close - Quick Release Seat Fitting Instructions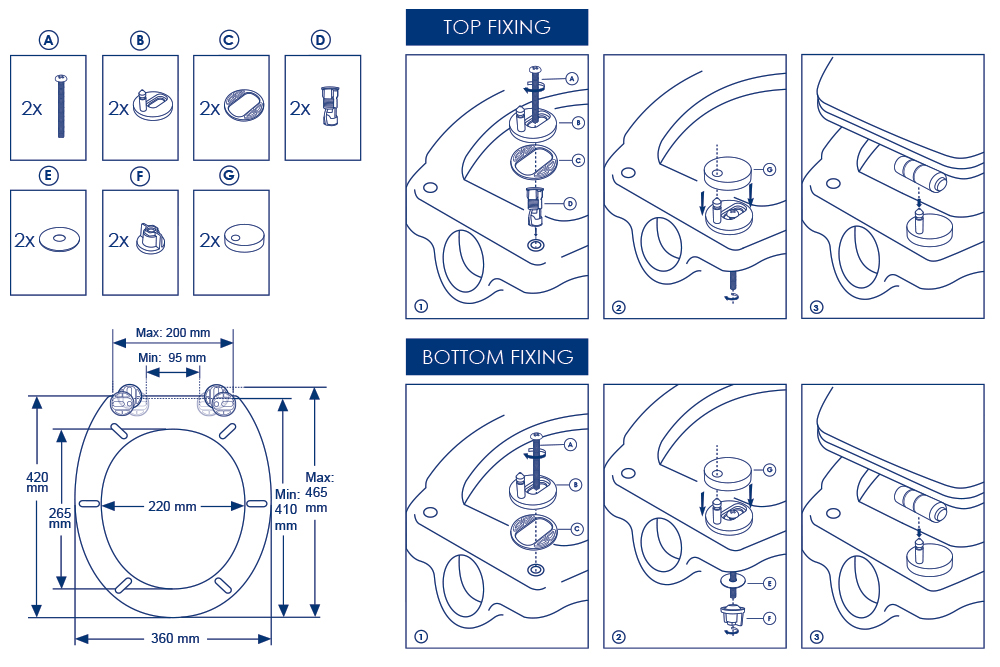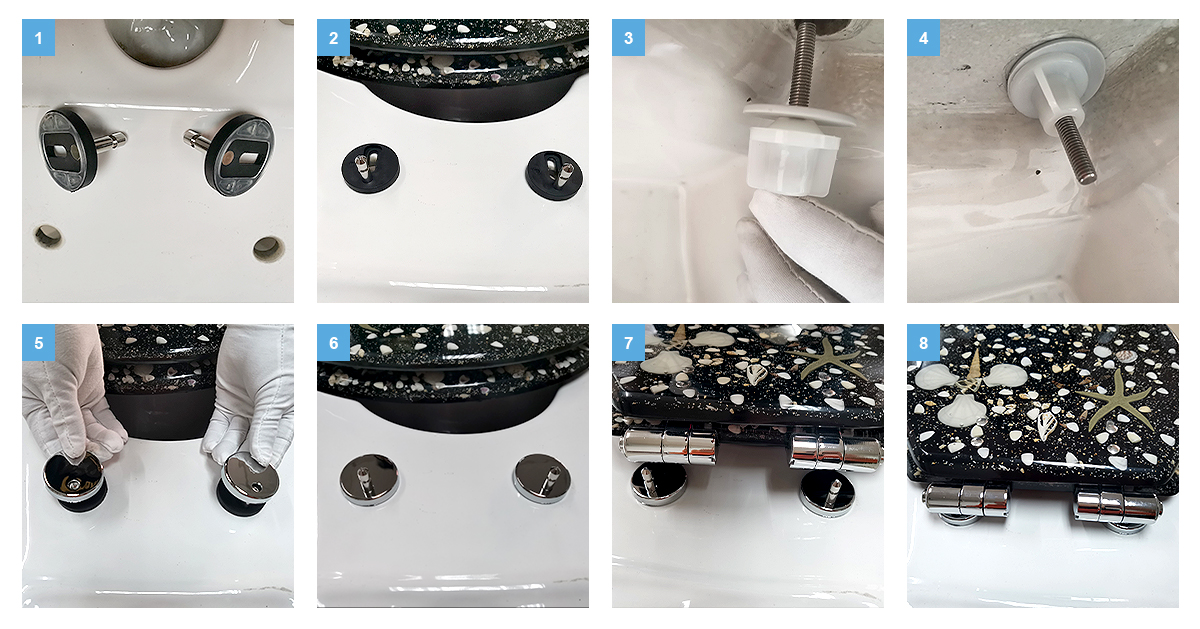 Clearance Seat fitting Instructions
Please complete the following before placing it on your toilet bow.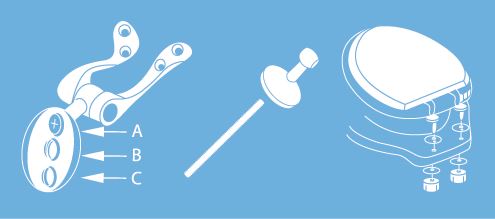 1. Screw the Threaded Rod into Position B to start.
2. Loosen screw A slightly and lay the toilet seat onto the toilet pan.
3. Turn the round base plates equally on both sides into the approximate position so threaded rods will pass through the toilet pan holes.
4. If you are happy with the fit, remove the seat and tighten screw A.
5. Proceed with step 4. If a wider adjustment is required, screw the metal rod into position C and start again.
6. Place the two large plastic washers over the threaded rods, and place the seat onto the toilet pan, passing the threaded rods through the pan holes.
7. Check that the seat is aligned and slide the two black rubber washers, the 2 small plastic washers and the metal nuts onto the threaded rods from underneath, tighten with the nut tool. Place the nut tool in a safe place for future use.